Internet Security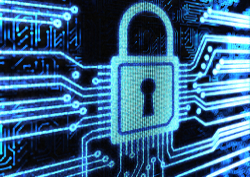 According to the 2011 Data Breach Investigations Report compiled by Verizon's RISK Team, hacking and malware were the most common sources of compromised business data in 2010. The report gives special attention to Advanced Persistent Threat (APT), a technique whereby a criminal organization makes its way into your network, establishes permanent residence via malware, and harvests data over a long period of time. Often the door to your network is opened by an internal user who has been tricked into clicking on a malicious link on the web. In many organizations, this is a difficult thing to control. A firewall alone offers insufficient protection. And once a criminal presense is established on your network, without the proper tools in place, you won't know it's there. However, with the right tools, you will be able to detect malicious network activity and block it.
Network Intrusion Prevention System (NIPS)
We highly recommend installing a Network Intrusion Prevention System (NIPS) on your network as a way of guarding against APT and other threats to your company's data. A NIPS will block many threats from entering your organization, and will prevent "criminals in residence" from harvesting your data by blocking malicious outbound traffic. An internet security suite installed on your computer that includes personal firewall and intrusion prevention components can significantly impact system performance. This is not the case with a NIPS device installed on your network.
Winter Tree Media offers state-of-the-art, enterprise-level network protection at a rate that's affordable for small and medium businesses. We offer NIPS in two forms: as a hardware appliance or as a virtual appliance for your VMware environment. Please contact us for more information and a free quote on the installation of an Intrusion Prevention System, or to discuss any other network and internet security issues you might have.